We're making some space jets! We've been secretly working on a game that's in the vein of Strike Gunner and other star blasters alike. Here's a screenshot of the game so far!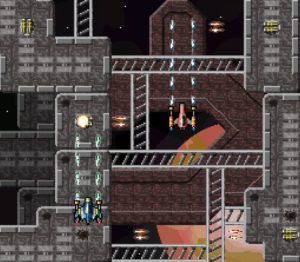 Those of you that are following our Twitter account might have already been seeing this, but we'll divulge more information on this game here in the blog. We have two players made so far and they both do barrel rolls when you lean left or right hard enough. They're both animated with 15 frames so their movements are pretty smooth and give you a sense of flying though space in a space jet. We've been creating enemies and space station environments that the player will be able to fly through and we think it's going to be pretty fun! We'll see anyways.
Stephen has been working on Wet Blanket mostly with his time, so that is Binary Cocoa's top priority right now. We've been working on a multiplayer over the network system that we'll implement in Egypt and Collider aaaaaand….we have way too many projects on our hands right now. But we love them all! We'll keep spreading the news as it comes! Thanks for keeping up with us!