Wet Blanket and Soggy Biscuit Are Live On Amazon!
Behold! You can find Wet Blanket and Soggy Biscuit on Amazon! Head on over there and pick up some decks today to play with family and friends! Shirts and possibly some mugs coming soon as well. Sorry for the delay on the shirts! We've encountered a a slight setback, but the designs are still done and those should be shipping soon. Thanks for the understanding!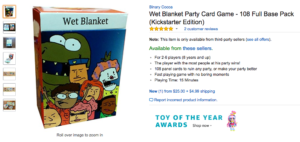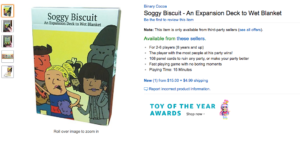 Braxton is putting on the final touches for Serpentine (the newest game mode for Collider), and we should be releasing that soon as well! It'll probably be the final game mode that we make for Collider and then we'll be moving on to other things. We can't wait to share it with you all! Thanks so much for your patience and check back in soon!