Coming to Kickstarter Soon!
A sudden wind blows through the entrance of Kofre's tomb as you brush dust off the ancient scrolls you just came across. Suddenly the flames of the torches go out and you hear a straining, stoney voice hiss through the halls, "to those that have desecrated my tomb in search of treasure…prepare to meet an eternal suffering…"
Kofre's Curse is a treasure hunting game where you and your friends work cooperatively to excavate a pyramid. The pyramid contains 25 chambers that either contain traps, treasures or monsters. Each character in the game has unique skills that allow them to pass through some trials without much struggle while having to exert themselves in other areas. Unique skills include Strength, Sanity, Speed and Sanity. Use your muscles to plow through leagues of mummies! Use magic to break curses and go head to head with immortal foes!
What the Game Includes:
25 pyramid chamber tiles
6 character cards
6 character pawns
4 boss pawns
Treasure tokens (trait buffs)
7 six sided dice
One bronze scarab coin (gives an extra hit against the boss)
1 Rule book
Health point trackers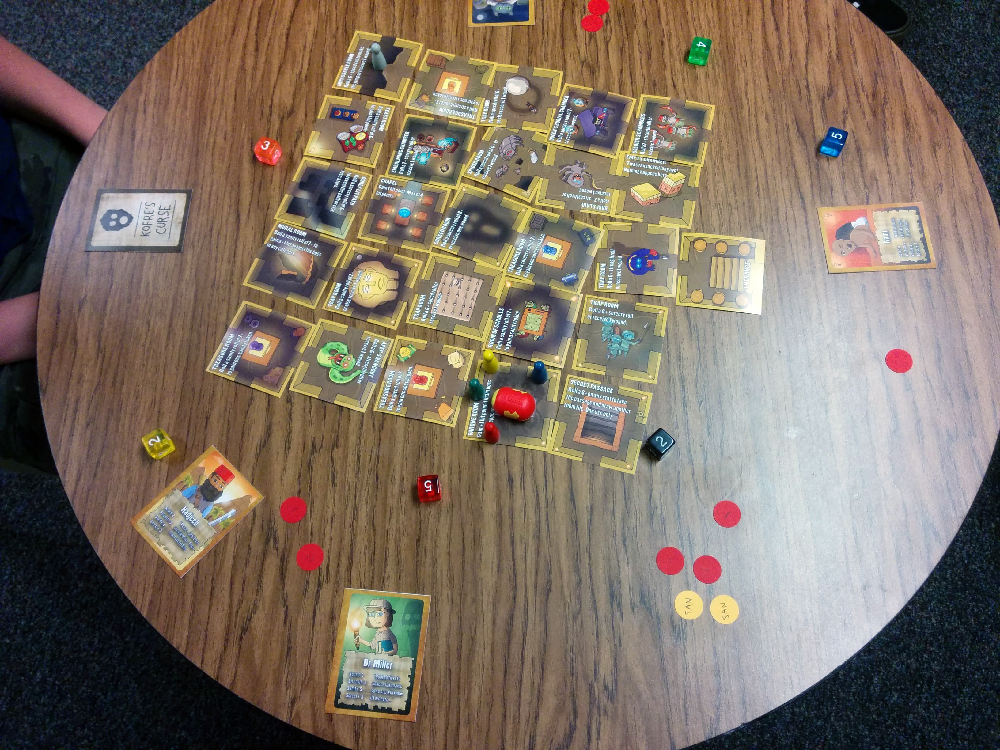 The initial prototype when the game was in early development
Basic Back Story:
Kofre was an Egyptian sorcerer that messed with dark magics and accidentally took on the essences of the god and goddesses Nekhbet, Sobek and Serget. After much effort he was imprisoned within a pyramid and he remained silent for hundreds of years until recently when his howls and screams once again rang from within the tomb.
Driven by curiosity and promise of shiny things, you and your friends decided to enter the sandy edifice and were immediately presented with challenges.
How the Game Works:
In Kofre's Curse you build a pyramid using chamber tiles you as you see in the picture above. Every player starts in the entrance and on each person's turn they draw a tile and complete the task on the tile. When the 25 tiles are laid down a boss will emerge from the tomb and all the players will work cooperatively to beat him or her. Players will win and take the treasure or forever lay still within the pyramid!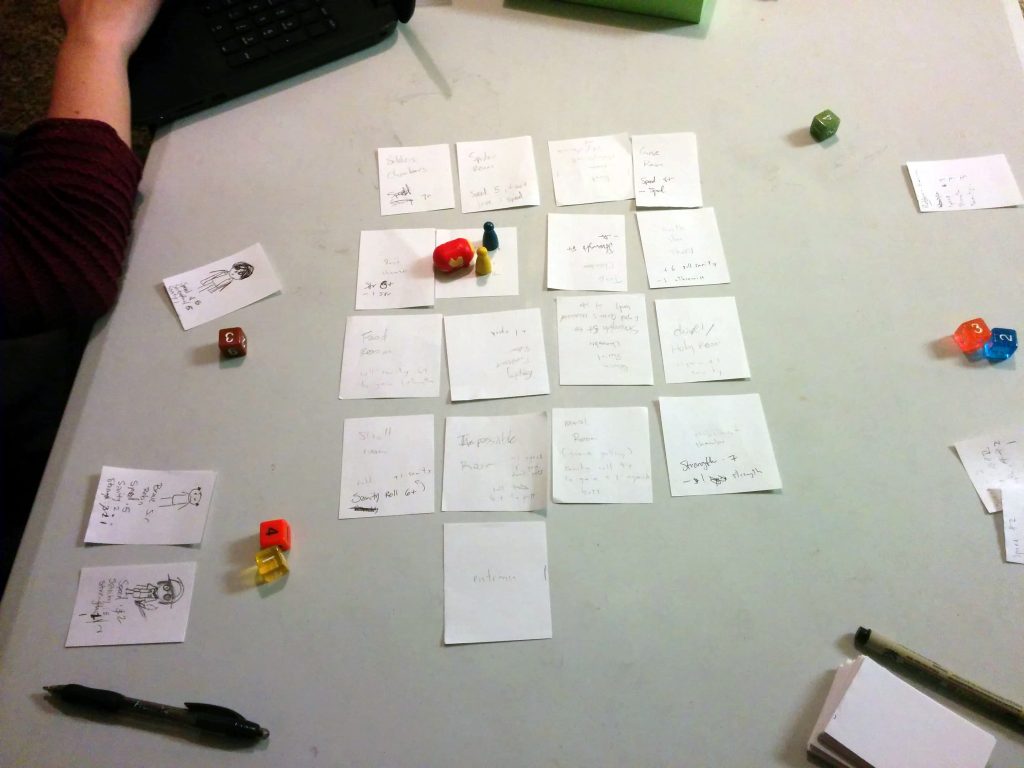 The first iteration ever