Coming Soon!
Cruisin' is a 4 player game where players assemble cruise liners by matching sets of cards. The person that gets the most sets wins the game! This game is currently in the early stages of development and we hope to see it come to light sometime soon. Here is the temporary box art!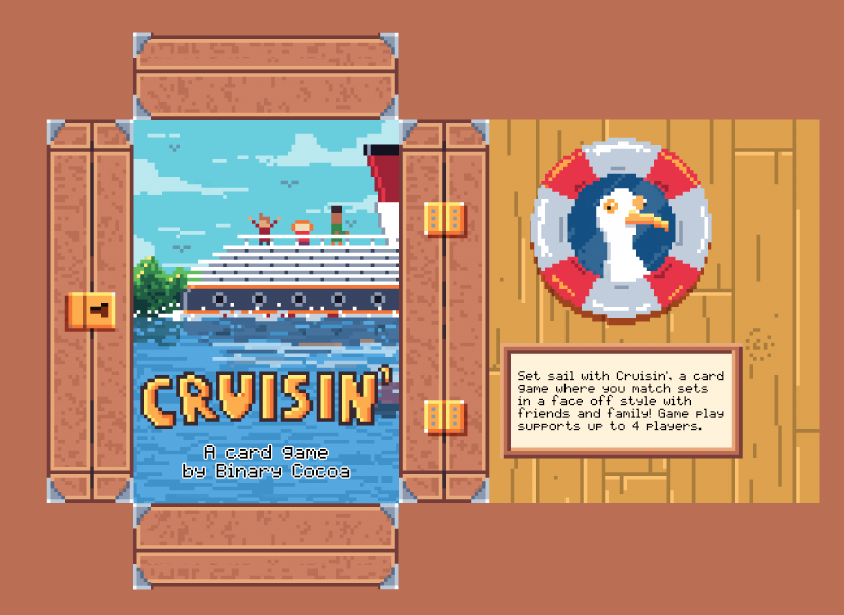 Here is the game board (for now) with the four pieces of the cruise liner that players will place cards on:

Look for more about this game soon!