Objective
You win when you surround your opponent on every side of their colored space or spaces with your colored spaces. It is possible to tie in this game.
Playing the game
Play begins with the first player selecting any triangle on the board. The next player must then select a space that shares a side (not tip) with the triangle that was selected. After the first triangle is selected each player alternates by selecting a single space (triangle, square or rectangle) that is connected to the side of any space already selected, whether it be your own, or your opponent's space. Game ends when a player surrounds an opponent's space, or spaces, on all sides.

Examples below
Example 1. The blue triangle with the white dot shows it being surrounded on all three sides, thus losing.
Example 2. The blue square with the white dot shows it being surrounded on all four sides, thus losing.
Example 3. This example shows how a player can do a forced tie when they select the white triangle with the blue dot. The blue player is surrounding the orange triangle, but also being surrounded at the same time.
Example 4. This example shows the orange colored player being surrounded by having to select the last space available as indicated by the orange dot in the white triangle.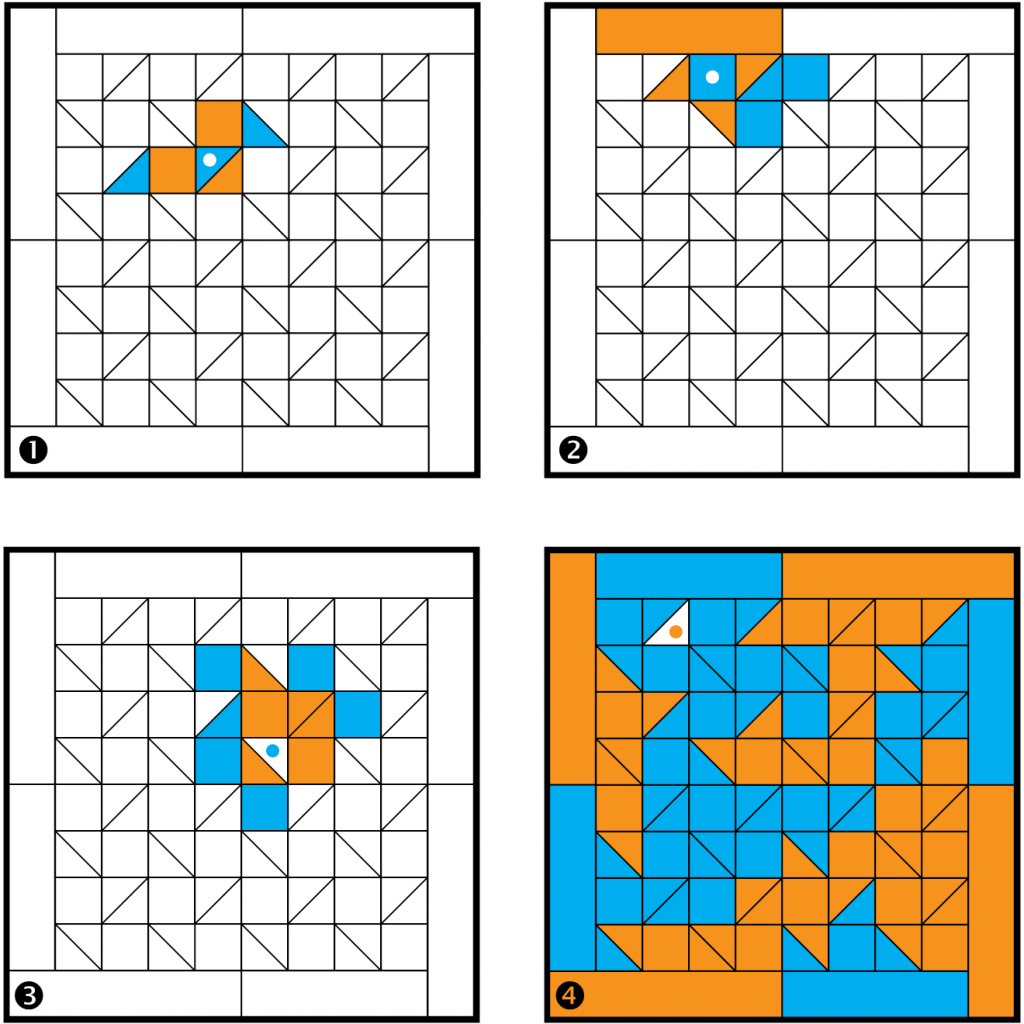 Features
Play wherever you are, on Windows, Mac, Linux, or Android.
Play against a friend locally or in an online game.
Easy to learn rules, begin playing in minutes.
Clever AI opponents with a variety of strategies.
System requirements
Windows, Linux, Mac, or Android (2.3 or newer) Operating System
Mouse or other pointing device (Touchscreens should work fine)
Any desktop or laptop built in the last 10 years should run fine.
A friend nearby (for local multiplayer)
An internet connection (for online multiplayer)
A brain (for playing against the AI or human opponent)